Centre for IT-Intelligent Energy Systems (in cities) – In CITIES we integrate energy systems powered by intelligent use of data.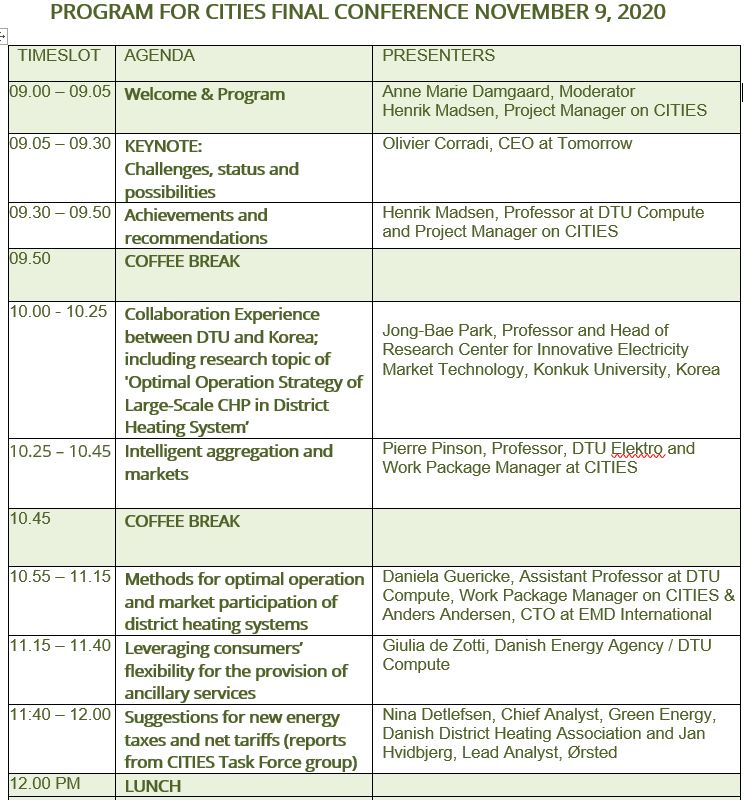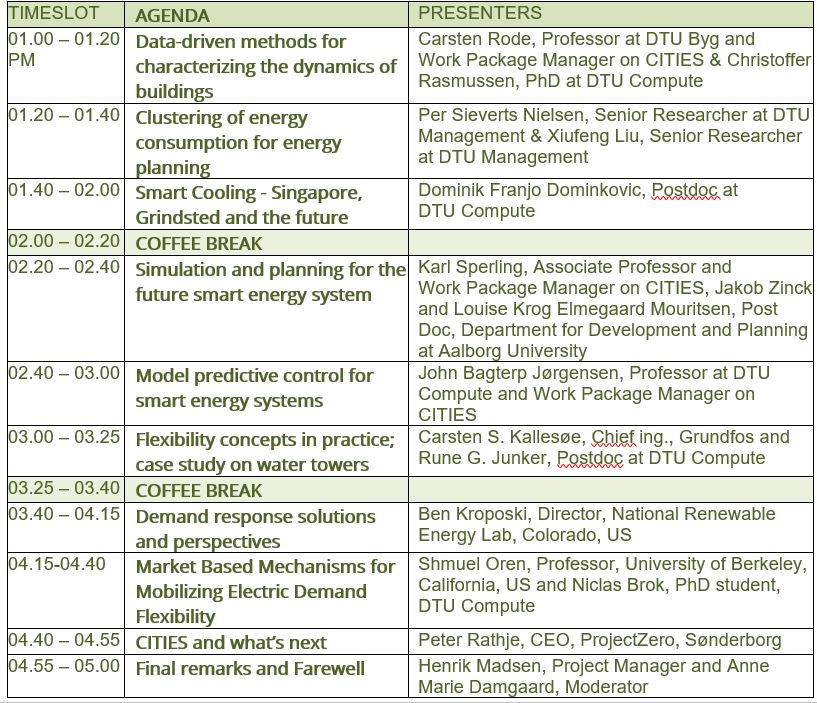 This year we also collaborate with two other projects – DiCyPs and FED. Tuesday, November 10, 2020 CITIES invite you to join our joint conference at EWII in Kolding in person or online.
Check out our joint conference webpage GREEN DIGITALIZATION and learn more about the programs. And sign up!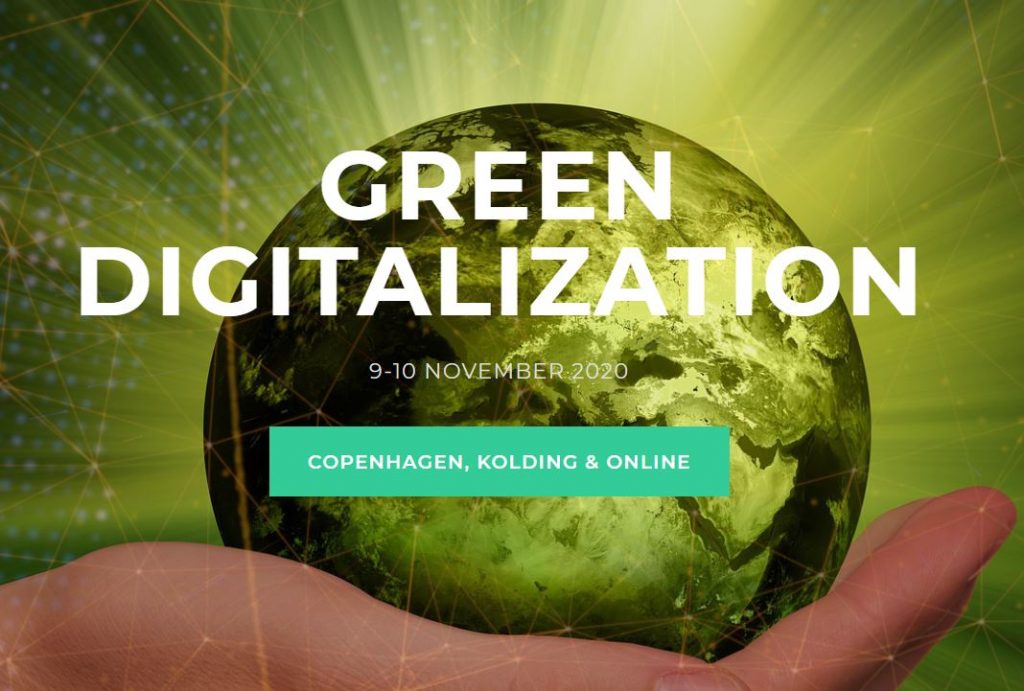 ---
VIDEO and PDF: Data-Driven Technologies for Energy Efficiency and Flexibility: Watch or rewatch CITIES webinar – August 12, 2020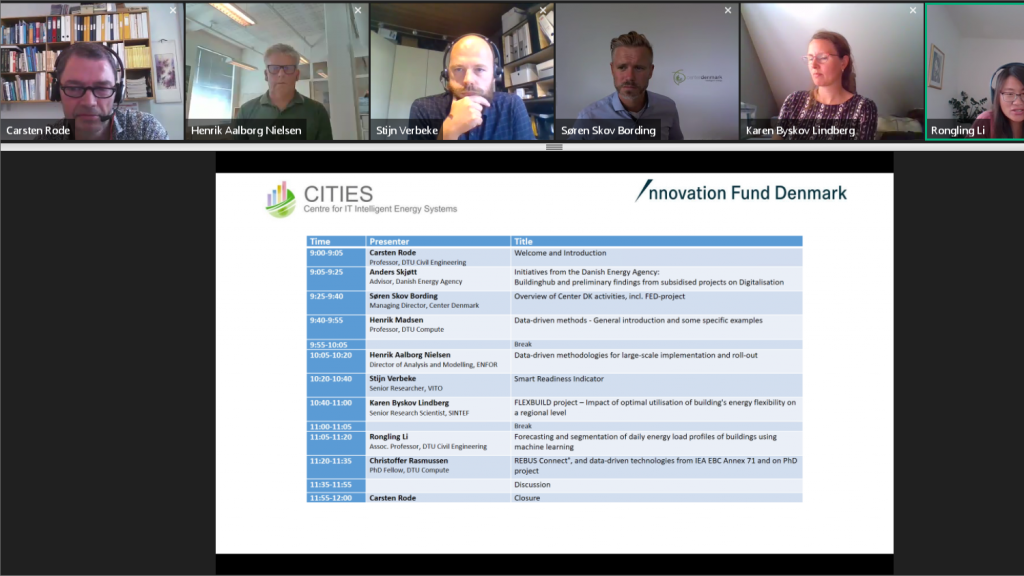 CITIES is a research project about smart cities and smart energy systems. The website here mainly tells about our research. If you are more interested in the outcomes/ solutions, then visit our CITIES Innovation Center website
Objectives of the centre project
The societal objective of CITIES is to establish a realistic and concrete pathway to ultimately achieving independence from fossil fuels by harnessing the latent flexibility of the energy system through intelligence, integration, and planning, focusing on city environments and working towards both 2020 and 2050 European and Danish goals.
The scientific objective of CITIES is to develop methodologies and ICT solutions for the analysis, operation and development of fully integrated urban energy systems. A holistic research approach will be developed that aims to provide solutions at all levels between the appliance and the total system, and at all time scales between operations and planning.
The educational objective of CITIES is to educate a generation of academics, engineers and entrepreneurs on the value sand necessity of considering the energy system as a whole in a collaborative, integrated context, rather than focusing on a single facet or component.
The commercial perspective of CITIES is to identify and establish solutions which can form the background for commercial opportunities within the smart cities environment, and to support the development of these  and other smart cities demonstration projects, including through a range of decision support tools to be developed as a result of our research efforts.
Key Outcomes of the CITIES
Operational methods and scenarios for energy systems integration and management, paving scenarios towards a fossil free future
Component level, modular and aggregate models of energy supply, consumption, and transmission, suitable for simulation, control and optimisation frameworks
Market structures that support energy systems integration
Modular forecasting and control models for a variety of energy system components, including their interactions
Integration of short-term operational models in models for long-term planning.
Models of energy consumption and production accounting for their stochastic and dynamic features.
Methods for controlling energy consumption and demand side management.
CITIES is aiming at being a leading knowledge centre for Smart Cities development and operational tools.
Synergies with existing and new smart cities development projects
The centre is supported by Innovation Fund Denmark (formerly by the Danish Strategic Research Council) from 2014 to ultimo 2020.