We agreed in amongst others the Steering Committee, that we count KPI's for research on basis of the registrations on our hompepage for CITIES. To avoid too much repeated work, we start here with some automation (hereafter we must find ways to register things that are missing yet in the research databases).
This is DTU style – AAU must find ways to do the same (at DTU we registered an organisation-id for CITIES and therefore it works).
When you register a publication in Orbit/Pure, you send your full text to the Orbit-team (orbit@dtu.dk). They register for you. To get this done right, you must tell them to add this publication, activity … to the Organisation Unit "Cities" (a centre organisation). Hereafter the queries from our homepage will collect these publications and activities and so on.
For all the registration you are doing yourself, you have to add the CITIES organisation unit in a similar way: Under "person/organisation" push "Add organisation unit" > type "cities" into the search field, you get the right unit entered.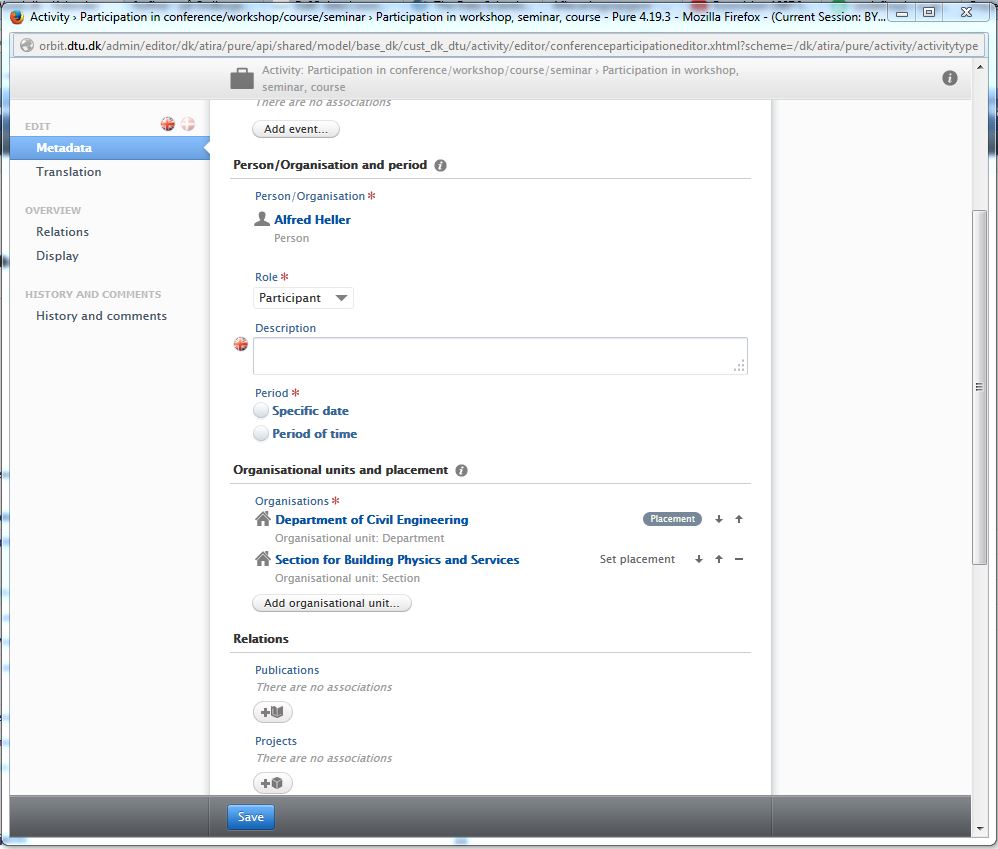 The rest is dependent on the record type you want to enter into Orbit/Pure.
I must make you all aware that this is necessary for all to do to get our performance evaluated properly.